Vertica®
The Belgard Vertica® is the ideal choice for large-scale retaining walls that require strength, durability, and a clean look in a near-vertical appearance. Applications include terraced walls, site development, bridges, multi-family developments, DOT roadways, water channels, pools, extreme loading, and more. Textured units are available in straight or beveled face.
Features & Benefits
Pinless, patented locator lug gives quick, uniform setback for reduced labor costs
Used in commercial site development or anywhere space is at a premium
Can be used to build gravity walls up to 3′ 4″high*, including the buried course
Taller walls can be built using geosynthetic reinforcement when designed by a qualified engineer
Minimum outside radius, measured on the top course to the front of the units: 5 feet
Minimum inside radius, measured on the base course to the front of the units: 7 feet
Setback/System Batter: 9/32″/2° or 9/16″/4°
Please refer to this page for information regarding Precautionary Statement & California's Proposition 65.
Downloadable Resources
Select the resources you're interested in accessing. You can either download or share with a custom link.
Need something else? We're here to help with more resources or any questions.
Talk to an Expert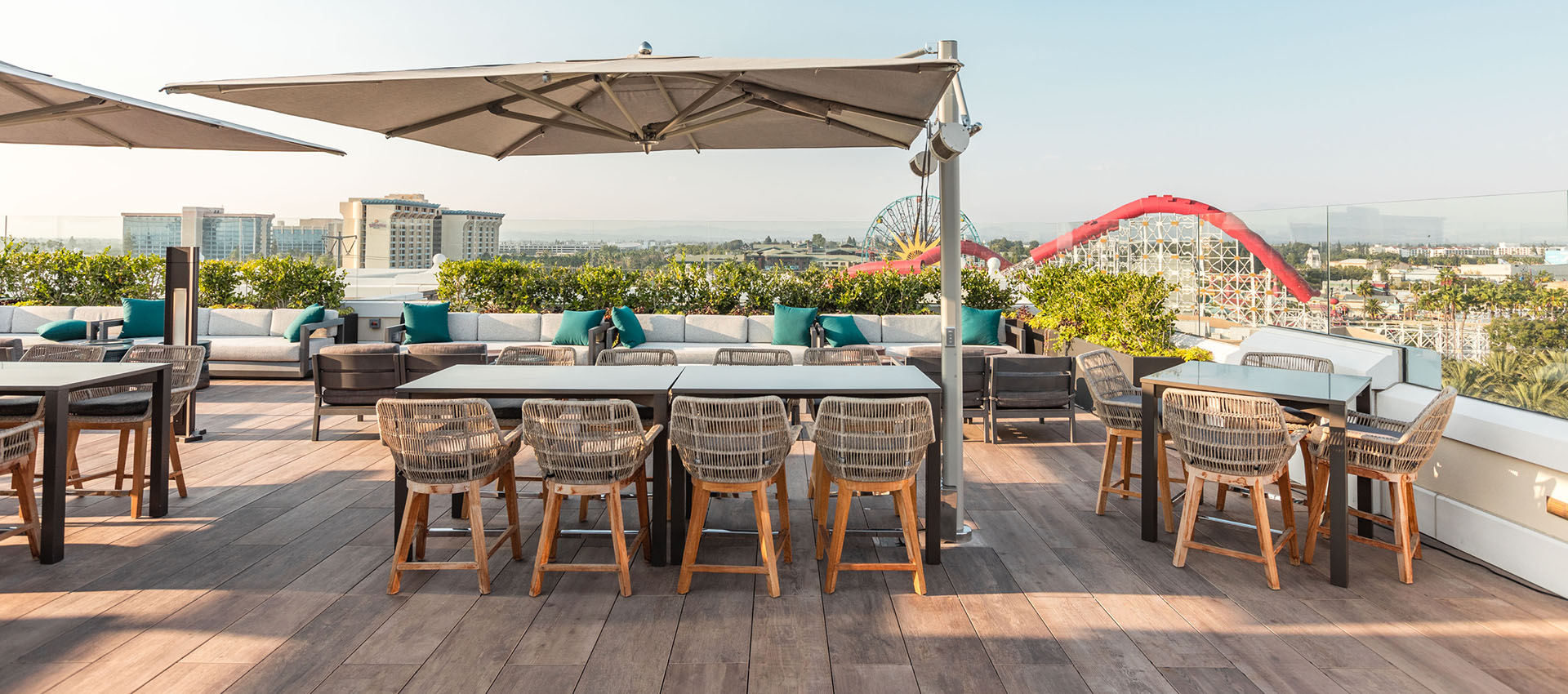 Rooftop Support
Elevate your rooftop projects with our suite of services.
Learn More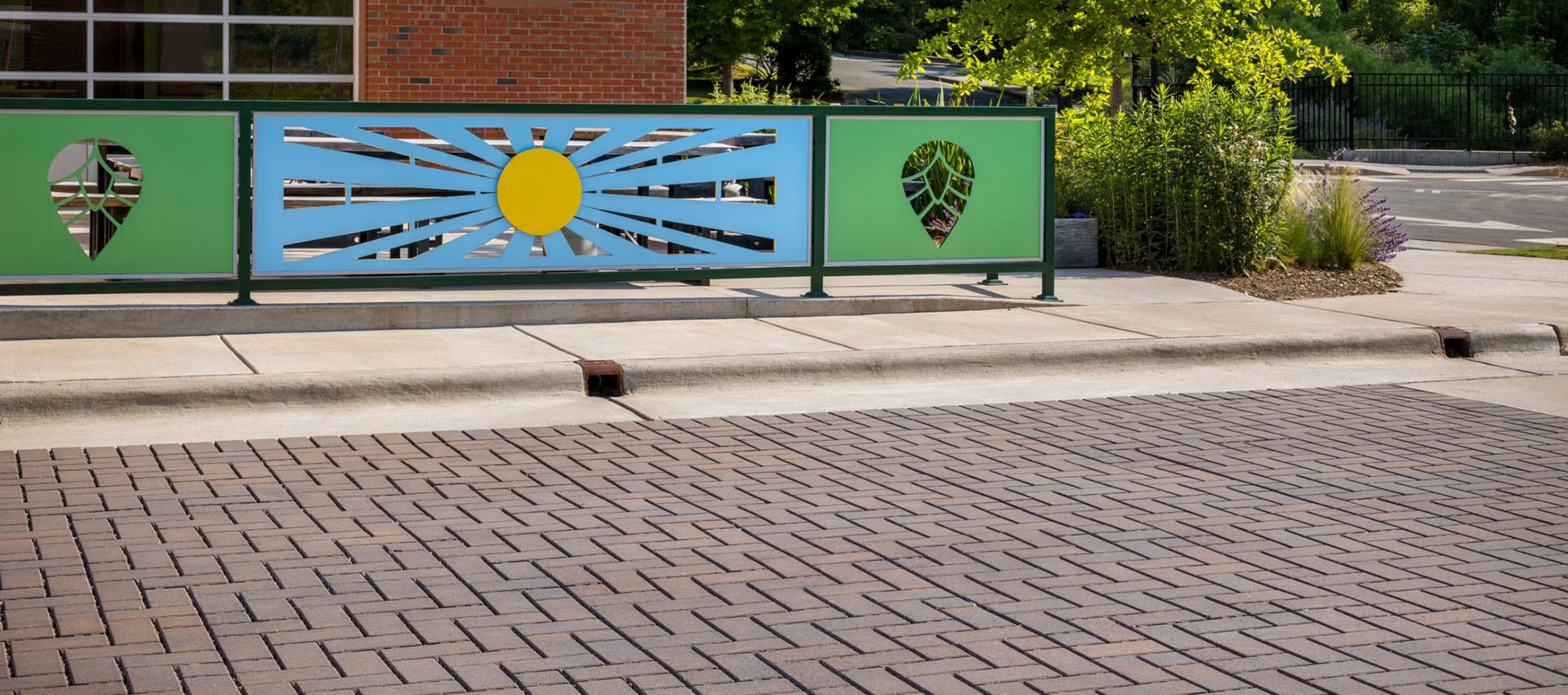 Stormwater Management Support
Optimize development and meet or exceed site hydrology goals.
Learn More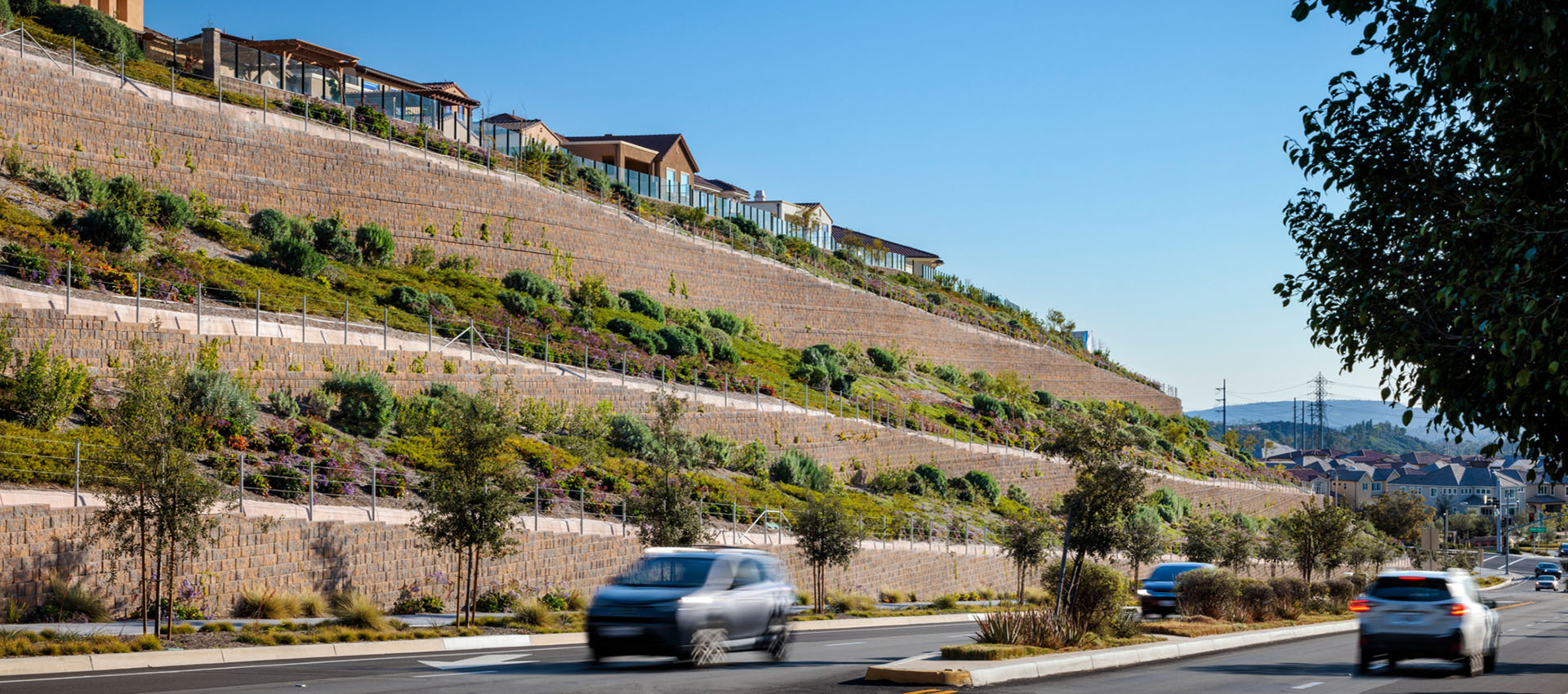 Retaining Walls
Build cost-effective, long-lasting retaining walls that get the job done.
Learn More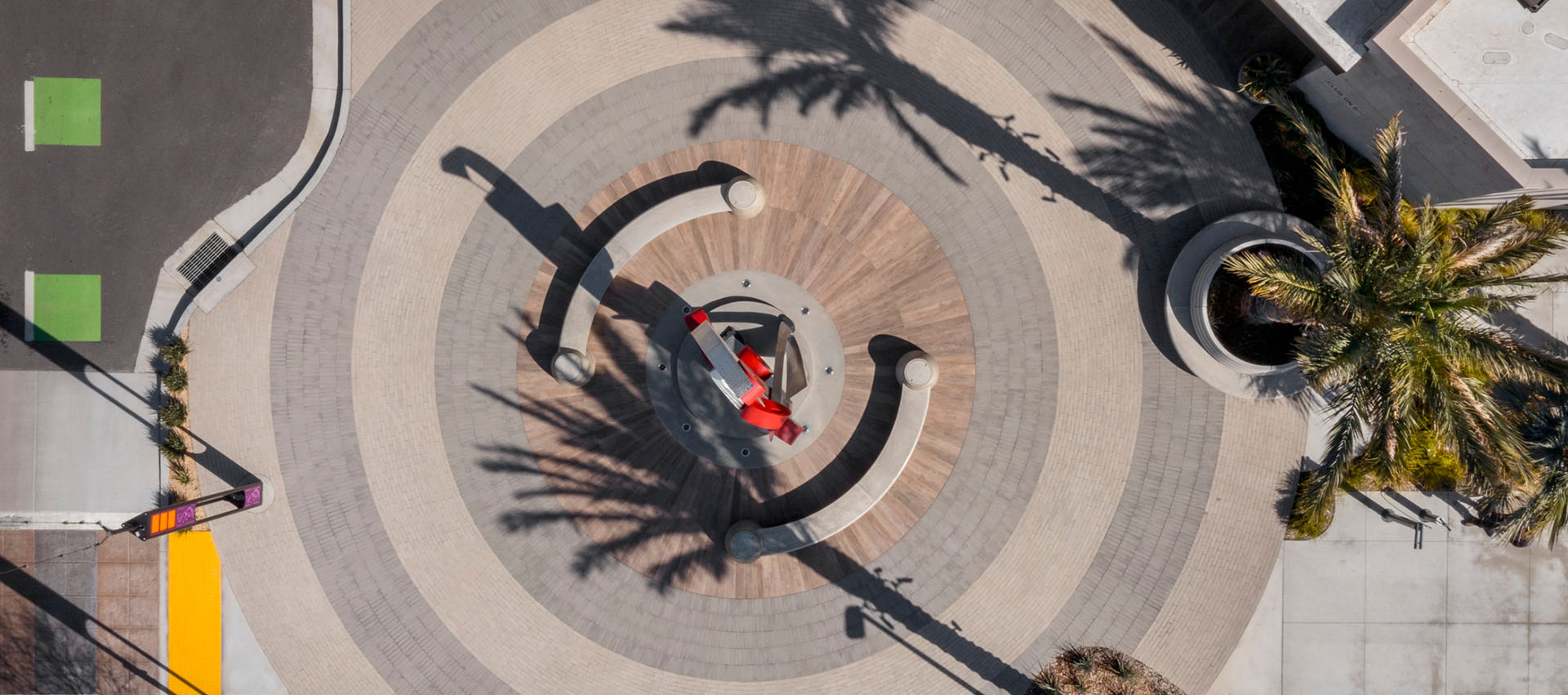 Paving Systems Support
For pedestrians or vehicles — design for any application.
Learn More
Close
Product Offerings Vary by Region