Rooftop Accessories
Facilitate easy installation of paving systems on uneven, sloping or rooftop surfaces with our pedestal systems and wind uplift accessories.
Browse all Rooftop Accessories Products
Planter Boxes
Durable commercial accent pieces ideal for bench seating, planters or storage on rooftop or ground level plazas.
Planter Boxes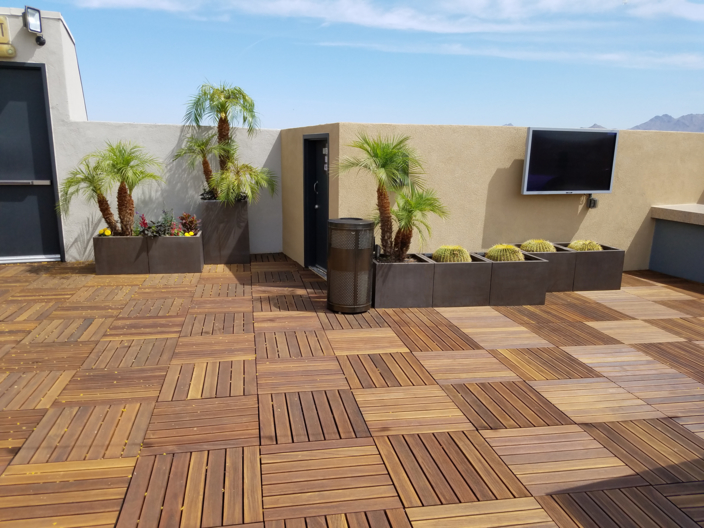 Paver Trays
Paver Trays offer a simple and lightweight paver backing to create a firm base to hold pavers in place to provide added strength and increased impact resistance for outdoor installs.
Paver Trays
Low Height
Ideal for low height applications or decks with minimal slope in a single direction.
Low Height
SE Series
Self leveling head with integrated spacer tabs for quick installation.
SE Series
NM Series
Fixed bi-material head with high loading capacity.
NM Series
Pedestal Prime
Innovative design combining integrated extension coupler, self leveling head and notched base for perimeter placement. All to allow efficient installation.
Pedestal Prime
ScrewJack
Simplified pedestal with integrated spacer tabs for easy installation.
ScrewJack